Image Image Image Image ImageThe fightin '311Jim and Sue Galchick George and Jackie Phander Cecil and Chris Cheeka330-337-9383 6610-584-5654 360-352-7227jgalchick@neo.rr.com gphander46@comcast.net ccheeka@comcast.net
Charles Read (Membership) Fred Townsley (Webmaster) 781-585-8184 405-258-0532 Cread1@comcast.net oldsargfred@gmail.com
December 2017 Edition
CHATANOOGA REUNION 2018 22-26 August
THIS HAS BEEN THE MOST UNUSUAL HOTEL SET UP WE HAVE DONE IN 20 YEARS. IN THE SUMMER WE SENT OUT OUR NEEDS TO THE CHATTANOOGA CVB, THEY IN TURN SENT OUT TO ALL THE HOTELS TO WHICH ABOUT 8 HOTELS RESPONDED WITH PROPOSALS WHICH WE MUDDLED THROUGH AND PICKED OUT THREE TO MAKE THE TRIP DOWN TO TENNESSEE AND DO SOME SITE INSPECTIONS. THOSE OF YOU WHO ATTENDED THE REUNION THERE IN 2008 WILL REMEMBER THE CHATTANOOGA CHOO CHOO HOTEL AND WE HAD A GREAT TIME THERE. THE CHOO CHOO HAD A THROW BACK AURA AND THE HOSPITALITY WAS OUTSTANDING. WELL, TEN YEARS MAKES QUITE A DIFFERENCE. NEW OWNERS DECIDED TO LAUNCH THE CHOO CHOO INTO THE 21ST CENTURY. THEY SOLD OFF HALF THE PROPERTY AND MADE THE REST OF THE HOTEL INTO A SHADOW OF its FORMER SELF. HOWEVER, THERE WAS A HOSPITALITY ROOM WE COULD USE AND A BANQUET ROOM WITH AN INDUSTRIAL DÉCOR BACKGROUND. WE LOOKED AT THESE ROOMS AND DECIDED THAT WE COULD SPUCE THEM UP AND MAKE IT WORK. AS IN 2008 THE CHOO CHOO WAIVED THE COST OF THE PARKING, HOSPITALITY ROOM RENTAL AND BANQUET ROOM RENTAL. ROOMS WERE $99.00 AND RAILROAD SLEEPING CARS WERE AVAILABLE FOR $139.00. IT WAS PRICE EFFECTIVE FOR THE GROUP. WE DID HAVE MEETINGS WITH TWO OTHER HOTELS AND THEY WERE, WE FELT, TOO EXPENSIVE PER PERSON AND GROUP. WE ALWAYS TRY TO KEEP THE COST DOWN SO YOU DON'T HAVE TO MORTGAGE YOUR HOUSE TO COME TO THE REUNION. WE REALLY DIDN'T KNOW WHAT A DELEMMA LOOKS LIKE BUT ALL OF A SUDDEN WE GOT ON IT'S HORNS. AFTER SIGNING THE CONTRACT THE OWNERS OF THE CHOO CHOO DECIDED THAT THEY DIDN'T WANT TO BE IN THE BANQUET AND CATERING BUSINESS ANY LONGER LEASING OUT OUR BANQUET ROOM IN THE PROCESS. THE CHOO CHOO SALES REP, WHO WE WORKED WITH IN 2008 ALSO, CALLED US AND WAS IN A FRENZY. SHE HAD TO SCRAMBLE TO GET OTHER HOTELS TO PICK UP THE CONTRACTS OF ALL THE GROUPS THAT HAD PLANNED REUNIONS AT THE CHOO CHOO IN 2018. TO THAT POINT WE HAVE A CANCELLED TRIP TO CHATANOOGA IN SEPTEMBER BECAUSE OF THE HURRICANE, RESCHEDULED MEETINGS FOR OCTOBER AND A VOIDED CONTRACT IN NOVEMBER. THE CHOO CHOO REP GOT THE HOLIDAY INN AND SUITES DOWNTOWN TO HONOR THE CONTRACT LOCK, STOCK AND BARREL. WE ORIGINALLY RECEIVED A PROPOSAL FROM THE HOLIDAY INN BUT WROTE THEM OFF AS TOO EXPENSIVE ($185.00 FOR ROOMS, $1200.00 FOR HOSPITALITY ROOM, $12.00 PER DAY PARKING, ETC.) THEY AGREED TO ACCEPT THE CONTRACT AS WRITTEN SO WE WERE BACK IN BUSINESS. WHAT WE ARE IN NOW IS A "LEAP OF FAITH". THE REASON WE DO SITE INSPECTIONS IS TO MEET WITH THE SALES REPS AND CATERERS FACE TO FACE AND INSPECT THE HOTEL. WE WOULD NOT WANT ANY OF YOU TO STAY SOMEWHERE THAT WE CONSIDER UNSUITABLE. WE DO A PRETTY GOOD INSPECTION CHECKING FOR CLEANLINESS, SECURITY, STAFF FRIENDLINESS AND WE EVEN EAT A MEAL THERE JUST TO CHECK OUT HOW THE FOOD AND SERVICE STANDS UP. 2. SO, WE NOW HAVE THE HOLIDAY INN AND SUITES DOWNTOWN. WE TOLD THE SALES REP THAT WE HAVE HAD REUNIONS AT HOLIDAY INNS IN THE PAST (QUANTICO, VA AND ST. CHARLES, MO.) AND WE FELT CONFIDENT THAT WE COULD WORK TOGETHER TO MAKE THIS A SUCCESS. SIGHT AND PERSONNEL UNSEEN. WE SIGNED UP THE CONTRACT FOR THE HOTEL AND THE ROOM BLOCK IS OPEN AS WE SPEAK. YOU CAN RESERVE YOUR ROOM AT ANY TIME. SPECIFY DOUBLE QUEEN OR SINGLE KING. IF YOU NEED A HANDICAP ROOM THEY ARE AVAILABLE. BELOW IS THE INFO FOR REGISTRATION.HOLIDAY INN AND SUITES434 CHESTNUT STREETCHATTANOOGA, TN 37402423-777-5858GROUP CODE: VM311
WE'RE CURRENTLY GETTING THE TOURS AND THE BANQUET TOGETHER AND ALL THAT WILL BE FORTHCOMING IN MARCH NEWSLETTER. REGISTRATION ALSO COMING OUT AT THAT TIME. JOIN US IF YOU CAN.
TAPS
TIM DANOS IN LAVARR, FLORIDA 2017. 1960-61, FLIGHT EQUIPMENT, EL TORO
BILL WENGLARE IN LAS VEGAS, NV 2017. 1964-66, PILOT, CHU LAI

LOST IN THE MAIL
TONY CRAWLEY (1965 ORDNANCE) LKA UNION CITY, CAERNIE HOUSE (KOREA) LKA MOUNTAINVIEW, CADEWEY JACKSON (1949-50) LKA YORK, SC
DONATIONS
GREG STEVENSON (1982-85) LAS VEGAS, NV. THANKS GREG!
EMAIL AND ADDRESS CHANGES
THE FOLLOWING HAD EMAIL UNDELIVERABLE AT LAST NEWSLETTER POST. IF YOU HAVE NEW EMAILS CONTACT ME SO I CAN UPDATE THE ROSTER: PAUL BRAUCKMANN LONNIE COLLAZO BOB SCAR
JIM ECHEMENT 8580 INDIAN CREEK DRIVE, YOUNGSTOWN, OH 44514-3387 jgechement@gmail.com
RICHARD ROSENBERG amos3@movie.ocn.ne.jp
TROOP SCOOP AND OTHERS…
TONI F. SUTTON (SEEKING INFORMATION): I FOUND YOUR WEB SITE AND WAS SEARCHING FOR INFORMATION ABOUT MY HUSBAND'S SERVICE IN VIETNAM. I HAVE A FEW PHOTOS FROM HIS TIME THERE, AND WOULD BE WILLING TO SHARE, IF DESIRED. I NEED TO SCAN THEM. SOME ARE PRINTS AND SOME ARE SLIDES.3. MY HUSBAND'S NAME IS KIM G. SUTTON. HE TRAINED AT LEAST SOME OF OF HIS EARLY TIME IN CALIFORNIA. HE SERVED IN CHU LAI DURING VIETNAM, I THINK PRIMARILY WORKING ON REPAIR AND MAINTENANCE OF RADAR EQUIPMENT FOR THE PLANES. HE WAS THERE DURING THE TET OFFENSIVE. HE LATER SERVED IN YUMA I THINK AS AN INSTRUCTOR. WITH MUCH REGRET I WANT TO INFORM YOU OF HIS DEATH THIS YEAR. I AM WORKING TO ASSEMBLE MORE INFORMATION ON HIS SERVICE, EXPIERIENCES AND FRIENDS FROM THAT TIME IN HIS LIFE. PLEASE CONTACT ME SO WE CAN COMMUNICATE IN MORE DETAIL, AS DESIRED. BEST WISHES AND APPRICIATION FOR YOUR TIME.(EDITORS NOTE: WHEN I COPIED THE EMAIL THROUGH FRED TOWNSLEY ONLY A NAME SHOWED UP ON THE RETURN EMAIL. I THOUGHT I ANSWERED THIS EMAIL. IF ANYONE RECALLS KIM SUTTON GET IN TOUCH WITH ME AND I'LL SEE IF I CAN RECONNECT. SOUNDS LIKE HE WAS IN AVIONICS 67-68 TIME FRAME.)
MARINE AVIATION WORLD WAR 1
MEDAL OF HONORSECOND LIEUTENANT RALPH TALBOTPITTHAM, BELGIUM14 OCTOBER 1918
FOR EXCEPTIONAL MERITORIOUS SERVICE AND EXTRAORDINARY HEROISM WHILE ATTACHED TO SQUADRON C, FIRST MARINE AVIATION FORCE, IN FRANCE. 2ND LT. TALBOT PARTICIPATED IN NUMEROUS AIR RAIDS INTO ENEMY TERRITORY. ON OCTOBER 8TH 1918, WHILE ON SUCH A RAID, HE WAS ATTACKED BY 9 ENEMY SCOUTS, AND IN THE FIGHT THAT FOLLOWED SHOT DOWN AN ENEMY PLANE. ALSO, ON 14 OCTOBER 1918, WHILE ON A RAID OVER PITTHAM, BELGIUM, 2ND LT. TALBOT AND ANOTHER PLANE BECAME DETATCHED FROM THE FORMATION ON THE ACCOUNT OF MOTOR TROUBLE AND WERE ATTACKED BY TWELVE ENEMY SCOUTS. DURING THE SEVERE FIGHT THAT FOLLOWED, HIS PLANE SHOT DOWN ONE OF THE ENEMY SCOUTS. HIS OBSERVER WAS SHOT THROUGH THE ELBOW AND HIS GUN JAMMED. 2ND LT. TALBOT MANUVERED TO GIVE HIS GUNNER TIME TO CLEAR THE JAM WITH ONE HAND, AND THEN RETURN TO THE FIGHT, THE OBSERVER FOUGHT UNTIL SHOT TWICE, ONCE IN THE STOMACH AND ONCE IN THE HIP AND THEN COLLAPSED. 2ND LT. TALBOT ATTACKED THE NEAREST ENEMY SCOUT WITH HIS FRONT GUNS AND SHOT HIM DOWN. WITH HIS OBSERVER UNCONSCIOUS AND HIS MOTOR FAILING, HE DIVED TO ESCAPE THE BALANCE OF THE ENEMY AND CROSSED THE GERMAN TRENCHES AT AN ALTITUDE OF 50 FEET, LANDING AT THE NEAREST HOSPITAL TO LEAVE HIS OBSERVER, AND THEN RETURNING TO HIS AERODROME.
ENTER VMF-311 AT KWAJALEIN AND ROI-NAMUR
FOLLOWING THE LONG BREATHER AFTER TARAWA, ADMIRAL NIMITZ'S ISLAND-HOPPING PLAN TO SECURE AIRFIELDS IN THE CENTRAL PACIFIC CLOSER AND CLOSER TO THE JAPANESE HOMELAND CALLED FOR THE SIEZURE OF KWAJALEIN ATOLL IN THE MARSHALL ISLANDS GROUP 700 MILES NORTH-NORTHEAST OF THE GILBERT ISLANDS. THE MAIN ISLAND IN THIS LARGEST OF THE WORLD'S ATOLLS WAS ASSIGNED TO AN ARMY REGIMENT, WHILE THE 23RD AND 24TH MARINE REGIMENTS WERE GIVEN THE TASK OF CAPTURING TWO LINKED ISLANDS AT THE NORTH RIM OF THE ATOLL: ROI-NAMUR, HOME TO A LARGE AIREFIELD USED BY THE JAPANESE TO ATTACK WAKE ISLAND TWO AND A HALF YEARS EARLIER. FROM 31 JANUARY TO 2 FEBRUARY 1944, THE NEW 4TH MARINE DIVISION, UNDER MAJGEN HARRY SCHMIDT, LANDED IN AMTRACS LAUNCHED FROM THE NEW LSTs (LANDING SHIP TANKS) AFTER THE 25TH MARINES HAS TAKEN FIVE ADJACENT ISLANDS FROM WHICH TO SET UP ARTILLARY POSITIONS FOR THE 14TH MARINES TO SUPPORT THE LANDING ON ROI AND NAMUR. THIS DIRECT-FIRE SUPPORT, PLUS BATTLESHIP AND OTHER NAVAL GUNFIRE CLOSING TO WITHIN 800 YARDS OF THE BEACH, CORRECTED THE EARLIER MISTAKES AT TARAWA. THE 23RD MARINES RACED ACROSS THE AIRSTRIP ON ROI AND SECURED IT. THE 24TH MARINES HAD A TOUGHER TIME ON ADJACENT NAMUR AND HAD TO USE TANKS AND HALF TRACKS BEFORE SMASHING ALL JAPANESE RESISTANCE. IN ALL, 3563 JAPANESE DEFENDERS WERE KILLED, WHILE 313 MARINES WERE KILLED IN ACTION AND 502 WOUNDED. THE ARMY SIEZED KWAJALEIN ITSELF. MARINE AIR GROUP 31 AND MAG-13 HAD BEEN QUICKLY FLOWN IN AND BECAME OPERATIONAL ON ROI AND KWAJALEIN, AND WITH MAG-22 ECHELONED FROM MIDWAY TO ENIWETOK, THEY BEGAN PLUMMEL FOUR OTHER JAPANESE AIR BASES IN THE MARSHALLS THAT HAD BEEN PURPOSLY BYPASSED. THE TEN FIGHTER AND FOUR BOMBER SQUADRONS ACCOUNTED FOR THREE-QUARTERS OF THE CASUALTIES OF THE OVER 2500 INFLICTED ON THESE ENEMY BASES. IT IS ESTIMATED THAT 3,500 OF THE ORIGINAL 13,700 ISOLATED ENEMY EVENTUALLY DIED FROM DISEASE AND STARVATION.
1997: LTGEN CAROL MUTTER DIRECTED THAT THE DESIGNATION "WOMEN MARINE" WOULD BE DROPPED AND HENCEFORTH EVERY MEMBER OF THE CORPS, REGARDLESS OF GENDER, WOULD BE CALLED A MARINE.4. MARINE CLOSE AIR SUPPORT
A UNIQUE MARINE SPECIALTY IS COORDINATING CLOSE AIR SUPPORT FROM IT'S INDIGENIOUS AIR WINGS. THE COMBAT EFFECTIVENESS OF THIS TACTIC HAD BEEN INDISPUTABLY DEMONSTRATED AT THE PUSAN PERIMETER, INCHON, SEOUL AND, WHEN WEATHER PERMITTED, AT THE CHOSIN RESERVOIR. IN 1951 THAT CONCEPT WAS SHATTERED WHEN THE U.S. AIR FORCE SOUGHT TO CONTROL ALL AIR OPERATIONS IN KOREA FROM TOKYO. MARINE FORWARD AIR CONTROLLERS ON THE GROUND WOULD NORMALLY COMMUNICATE DIRECTLY TO THE PILOTS AND STEER THEM TO THEIR TARGETS. NOW, FRON-LINE FACs HAD TO OBTAIN CLEARANCE FROM THE AIR FORCE, WHICH DETERMINED WHAT AIRCRAFT WERE AVAILABLE IN THE VICINITY – WHETHER USAF, NAVY OR MARINE- AND ORDERED THE FLIGHT TO THE TARGET.NOT ONLY DID THE DELAYS AFFECT COMBAT EFFECTIVENESS, BUT NON-MARINE PILOTS WERE NOT SKILLED IN LOW LEVEL STRIKES. THE AIR FORCE'S NEW F-80 SHOOTING STAR JETS WERE NOT DESIGNED FOR THIS KIND OF LOW LEVEL CLOSE SUPORT. THEIR HIGHER SPEEDS PRECLUDED THEIR FOLLOWING A LOOPING PATTERN. INSTEAD, THEY WOULD OVERSHOOT AND DEVOLVE INTO FIGURE EIGHT PATTERNSTHAT, AFTER A FEW RUNS, HAD THEM FIRING BACK INTO THE DIRECTION OF THE MARINE LINES. SPARKS FLEW BETWEEN MARINE COMMANDING GENERALS, X CORPS AND THE 5TH AIR FORCE HEADQUARTERS UNTIL CONTROL OF MARINE AIR WAS FINALLY RETURNED TO THE MARINES, WHERE IT BELONGED. MARINE CORSAIRS CONTINUED AS THE FAITHFUL WORK HORSES OF CLOSE AIR SUPPORT. IN ALL, 436 MARINE AIRCRAFT WERE LOST TO GROUND FIRE AND OPERATIONAL ACCIDENTS DURING THE WAR. ALTHOUGH THEY ACQUIRED F9F PANTHER JETS IN 1952 AND 1953, THE MARINES STUCK TO THEIR CLOSE AIR SUPPORT MISSIONS, LEAVING THE NEW AIR-TO-AIR BATTLES TO THE AIR FORCE AND NAVY JETS WHILE THEY HEADED FAR TO THE NORTH TO TANGLE WITH SOVIET-BUILT MiG JETS FLOWN MOSTLY BY PIOTS FROM THE USSR ON BEHALF OF NORTH KOREA.
CHU LAI AND OPERATION DOUBLE EAGLE THE MAIN MARINE HELICOPTER SQUADRONS WERE LOCATED NEAR MARBLE MOUNTAIN, THE UNIQUE, DOMELIKE ROCK OUTCROPPING ON THE COAST JUST BELOW DA NANG, NEAR CHINA BEACH. IN LATE OCTOBER 1965, VC SAPPERS HIT THE AREA, DESTROYING TWENTY FOUR HELOS, DAMAGING 23 OTHERS AND KILLING 41. AT THE SAME TIME, THEY ATTACKED THE AIRFIELD AT CHU LAI, WHERE THE DESTROYED TWO A-4s AND DAMAGED SIX OTHERS. IN DECEMBER, BATTALIONS FROM THE 7TH AND THE 3RD MARINES HAD TO RESCUE THE 5TH ARVN REGIMENT FROM A SEVERE FIRE FIGHT NORTH OF CHU LAI, IN AN OPERATION DUBBED HARVEST MOON. IN LATE JANUARY 1966 TASK FORCE DELTA COMBINED WITH THE ARMY 1ST CAVALRY DIVISION TO RESUE THE DISTRICT HEADQUARTERS AT QUE SON TO THE WEST OF CHU LAI , WHICH HAD BEEN UNDER ATTACK BY THE NORTH VIETNAMESE ARMY 325A DIVISION. THERE WAS HEAVY FIGHTING BETWEEN THE AMERICANS AND THE 36TH NVA AND THE 1ST VC REGIMENTS. IN MARCH, THE REMAINDER OF THE 1STMARDIV , CONSISTING MOSTLY OF THE 5TH MARINE REGIMENT, LANDED IN THE TWEO SOUTHERN PROVENCES OF I CORPS, UNDER THE COMMAND OF MAJGEN JEFF FIELDS. THAT SPRING, AN INTERNECINE STRUGGLE ERUPTED WITHIN THE SOUTH VIETNAMESE MILITARY. A SENIOR GENERAL IN THE I CORPS SECTOR WS RELIEVED OF HIS COMMAND AND ORDERED OUT OF THE COUNTRY, CAUSING THE REVOLT OF THOSE LOYAL TO HIM, MANY OF WHOM WERE BUDDHISTS. THE DISTRACTING UPRISING HAD TO BE QUELLED BY THE SOUTH VIETNAMESE, AND IT INTERFERED FOR A TIME WITH THE COHESION OF THE ALLIED SFFORT IN THE SECTOR.
THIS AIN'T KANSAS ANYMORE!
DURING THE 1970s AND 1980s THE MARINE CORPS AND OTHER SERVICES SUFFERED UNREST IN THE RANKS- A SYMPTOM OF THE TIMES. THE CORPS, HOWEVER, WAS HIT HARDER THAN THE OTHER BRANCHES BECAUSE OF UNDERQUALIFIED RECRUITS IT WAS FORCED TO ACCEPT FROM THE DRAFT DURING VIETNAM REPRESENTED A WIDER GAP FROM ITS HISTORICALLY HIGH STANDARDS. UNTIL THE TROUBLEMAKERS, MISFITS, AND DRUG USERS COULD BE ELIMINATED AND REPLAED BY BETTER RECRUITS, THE CORPS WAS PLAGUED BY DEMORALIZING TURMOIL. IN THE ALL-VOLUNTEER CLIMATE INTRODUCED AFTER THE VIETNAM-ERA DRAFT ENDED, THE OTHER SERVICES TRIED TO ATTRACT RECRUITS BY DANGLING ENTICING BENEFITS AND PREREQUISITES WHILE MINIMIZING TOUGHNESS AND HAZARDS. THE MARINE CORPS BY CONTRAST, STUCK TO ITS TOUGHER, HIGHER STANDARDS. IT'S VERY SUCCESSFUL VIETNAM-ERA ADVIRTISING CAMPAIGN, CREATED BY WALTER THOMPSON ADVIRTISING AGENCY IN NEW YORK, USED THE SLOGAN "WE DON'T PROMISE YOU A ROSE GARDEN", WHICH WAS INSPIRED BY A POPULAR SONG OF THE TIME. A MORE CHALLENGING SLOGAN WAS ADOPTED LATER: "WE'RE LOOKING FOR A FEW GOOD MEN". THE CAMPAIGNS WERE SUCCESSFUL IN ATTRACTING A HIGHER CALIBER OF RECRUIT AND THE CORPS PERSONNEL PROBLEMS SLOWLY ABATED.5. FOR A BRIEF PERIOD, THE MARINE CORPS HAD THE WORST RATE OF IMPRISIONMENT, AWOLS AND COURTS-MARTIAL OF ANY OF THE ARMED FORCES. DRUG AND ALCOHOL ABUSE WITHIN ITS RANKS WAS SECOND ONLY TO THAT OF NAVY PERSONNEL. THE TALL AND IMPOSING CMC LOUIS H. WILSON, JR.- A MEDAL OF HONOR RECIPIENT FROM GUAM- WAS RESPONSIBLE FOR BRINGING THE MARINE CORPS OUT OF ITS DOLDRUMS. WILSON COMBATED THE DRUG PROBLEM HEAD ON BY DIVESTING THE CORPS OF THE TROUBLEMAKERS AND MISFITS AND SEEKING MORE HIGH SCHOOL GRADUATES AS RECRUITS. ONE POSITIVE FACTOR WAS THE INCREASE IN FEMALE RECRUITS FROM THREE THOUSAND TO MORE THAN NINE THOUSAND BY THE EARLY EIGHTIES. WOMEN MARINES TENDED TO HAVE FEWER DISCIPLINARY PROBLEMS AND WERE A LEVELING FACTOR IN MALE BEHAVIOR. BY TRIMMING THE CORPS AND BRINGING IT BACK UP TO STANDARDS, WILSON RESTORED ITS PROFESSIONALISM. CMC WILSON ALSO HAD ALSO BEEN A LEGISLATIVE ASSISTANT TO FORMER COMMANDANTS AND KNEW HIS WAY AROUND CAPITOL HILL. STAUNCH MARINE CORPS ADVOCATES, SUCH AS SENATOR JOHN STENNIS, CHAIRMAN OF THE SENATE ARMED FORCES COMMITTEE AND OTHER SENATORS AND CONGRESSMEN, WROTE A CLAUSE INTO THE DEFENSE AUTHORIZATION BILL OF 1978 THAT FIRMLY PLACED THE CMC AS A FULL MEMBER OF THE JOINT CHIEFS OF STAFF, A POSITION THAT THE CMC HAD THERETOFORE HELD ONLY FOR AFFAIRS SPECIFICALLY INVOLVING THE MARINE CORPS.
OPERATION DESERT STORM: THE AIR PHASE, 16 JANUARY 1991
DESPITE THE CONTINUED PROTESTATIONS OF THE U.S. ARMY THAT IT WAS NOT READY, MOST OF THE COALITION AIR UNITS FOR THE ATTACK PHASE OF DESERT STORM WERE IN PLACE WHEN PRESIDENT BUSH ORDERED THE COMMENECMENT OF THE AIR OPERATIONS ON 16 JANUARY 1991. NAVY AIRCRAFT WERE ON BOARD AIRCRAFT CARRIERS IN THE GULF, THE ARABIAN SEA, AND THE MEDITERRANIAN. AIR FORCE FIGHTER-BOMBERS WERE LOCATED AT VARIOUS AIRFIELDS IN SAUDI ARABIA, AND LONG RANGE B-52 BOMBERS FLEW FROM DIEGO GARCIA AND THE CONTINENTAL U.S. BASES. MARINE F/A-18 HORNETS, A-6 INTRUDERS AND SOME AV-8 HARRIERS WERE BASED AT SHEIK ISA AIRBASE NEAR AL JUBAIL AND IN BAHRAIN. OTHERS WERE OPERATIONAL FROM CARRIERS, AND THERE WERE MORE HARRIERS ON LHAs IN THE 4TH AND 5TH MEBs AFLOAT IN THE PERSIAN GULF. BEFORE DAWN ON 16 JANUARY, LOW FLYING ARMY HELICOPTERS INITIATED THE AIR-WAR PHASE BY DESTROYING IRAQUI FORWARD RADAR STATIONS AND SURFACE TO AIR MISSILE SITES, THUS ENABLING HIGH PERFORMANCE AIRCRAFT TO ATTACK AIRFIELDS AND MILITARY TARGETS THROUGHOUT IRAQ. ALL OF THE IRAQI AIR ASSETS THAT WERE NOT DESTROYED IN THOSE INITIAL ATTACKS FLEW TO COMARITIVE SAFETY AT FORMER ENEMY IRANIAN AIRFIELDS. THE AMERICANS, WITH BRITISH AND FRENCH AIR COMPONANTS, ACHIEVED AIR SUPREMACY FROM THE ONSET. THE THREAT OF HIDDEN SAM MISSILES WAS NEVER TOTALLY ERADICATED. F/A-18s AND HARRIERS HAD TO STAY ABOVE 12000 FEET WHEN THEY MADE THEIR BOMBING AND STRAFFING RUNS. WITH PROPER AERIAL PROTECTION, THE AIR FORCE A-10 WART HOGS AND ACCOMPANYING ARMY APACHE AND MARINE COBRA HELICOPTER GUNSHIPS ATTACTED A LOW ALTITUDES. SMALL RADIO CONTROLLED DRONES UNMANNNED AERIAL VEHICLES, ALSO PERFORMED A NEW PHASE OF LOW-ALTITUDE AERIAL RECONNAISSANCE OVER ENEMY TROOP CONCENTRATIONS. THE FASTER MARINE OV-10 BRONCO OBSERVATION AIRCRAFT ALSO FLEW LOW ALTITUDE MISSIONS. ENORMOUSLY DESTRUCTIVE 15,000 POUND "DAISY CUTTER" BOMBS WERE ROLLED OUT THE BACKS OF FOUR ENGINE CARGO-TYPE PLANES, AND THE C-130 CONFIGURED AS A GUNSHIP WAS ALSO EMPLOYED. THIRTY TWO DAY AERIAL CAMPAIGN WAS HIGHLY SUCCESSFUL IN DESTROYING ENEMY ARMOR AND TROOP CONCENTRATIONS, ESPECIALLY WHEN USING THE NEWER LASER-GUIDED WEAPONRY, AND IN MAINTAINING PRESSURE IN PREPERATION FOR THE SUBSEQUENT GROUND PHASE. BUT THE MAIN BENEFIT OF THE AIR WAR WAS THAT IT DESTROYED ALL LATERAL COMMUNICATION BETWEEN IRAQI UNITS. NONE, IT WAS FOUND OUT LATER, KNEW WHERE THE SUPORTING OR ADJACENT UNITS WERE. A TOTAL FOG OF WAR HAD BEEN IMPOSED ON THE ENEMY, SO THAT WHEN THE GROUND ATTACK BEGAN, THE IRAQUI DIVISIONS WERE AT A COMPLETE LOSS TO THE SITUATION ON THE BATTLEFIELD. FURTHERMORE, THEY COULDN'T EVEN CRY FOR HELP FROM SUPPORTING UNITS.
MAJOR GENERAL JAMES N. MADDIS, USMC, CG, 1ST MARINE DIVISION, PRIOR TO THE INVASION OF IRAQ "WHEN I GIVE YOU THE WORD, TOGETHER WE WILL CROSS THE LINE OF DEPARTURE, CLOSE WITH THOSE FORSES WHO WISH TO FIGHT, AND DESTROY THEM. OUR FIGHT IS NOT WITH THE IRAQI PEOPLE, NOR WITH ITS MEMBERS OF THE IRAQI ARMY WHO CHOSE TO SURRENDER. WHILE WE WILL MOVE SWIFTLY AND AGGESSIVLY AGAINST THOSE WHO RESIST, WE WILL TREAT ALL OTHERS WITH DECENCY, DEMONSTRATING CHIVALRY AND SOLDIERLY COMPASSION FOR PEOPLE WHO HAVE ENDURED A LIFETIME UNDER SADDAMS OPPRESSION. YOU ARE PART OF THE WORLD'S MOST FEARED AND TRUSTED6. FIGHTING FORCE. ENGAGE YOUR BRAIN BEFORE YOU ENGAGE YOUR WEAPON. SHARE YOUR COURAGE WITH EACH OTHER AS WE ENTER IRAQ. KEEP FAITH IN YOUR COMRADES TO YOUR LEFT AND RIGHT AND IN THE MARINE AIR COVER OVERHEAD. FOR THE MISSIONS SAKE. FOR OUR COUNTY'S SAKE AND THE SAKE OF THE MEN WHO CARRIED THE DIVISIONS COLORS IN PAST BATTLES- WHO FOUGHT FOR LIFE AND NEVER LOST THEIR NERVE- CARRY OUT YOUR MISSION AND KEEP YOUR HONOR CLEAN. DEMONSTRATE TO THE WORLD THAT THERE IS 'NO BETTER FRIEND, NO WORSE ENEMY' THAN A U.S. MARINE."
ImageI'M ASSUMING PILOTS CELEBRATION OF SORTIES FLOWN. DO NOT RECOGNIOZE THE PILOTS. MAYBE SOME OF YOU DA NANG OR BEN HOA GUYS CAN PIN THE NAMES.
WRAPPIN' IT UP
KIND OF A TRIP DOWN MARINE CORPS HISTORY LANE IN THIS ISSUE. I TALKED TO A NUMBER OF PEOPLE WHO VIEWED KEN BURNS "VIETNAM" AND ALL WERE NEGATIVE. I WATCHED A PBS PLUG CALLED "REFLECTIONS OF THE VIETNAM WAR" WHICH SHOWED EXCERTS FROM THE SERIES AND I WASN'T IMPRESSED. ALL I GOT WAS ANTI-WAR RHETORIC. SPEAKING ONLY FOR MYSELF I WAS DAMN PROUD TO HAVE SERVED IN VIETNAM. MOST OF WHO I RUN INTO FEEL THE SAME WAY. I DON'T THINK KEN BURNS DID JUSTICE TO THAT END. HE DID A GREAT JOB ON "CIVIL WAR", "THE WAR" AND "BASEBALL". I WATCH THEM ALL THE TIME.
WITH THAT WE WISH EVERYONE IN OUR 311 FAMILY THE HEALTHIEST OF NEW YEARS IN 2018.
MERRY CHRISTMASHAPPY HANUKKAHHAPPY KWANZAAFOR THE ALUMNI ASSOCIATIONJim Galchick
~~~~~~~~~~~~~~~~~~~~~~~~~~~~~~~~~~~~~~~~~~~~~~~~~~~~~~~~~~~~~~~~~~~~~~~~~~~~~~~~~~~~~~~~~~~~~~~~~~~~~~~~~~~~~~~~~~~~~~~~~~~~~~~~~~~~~~~~~~~~~~~~~~~~~~~~~~~~~~~~~~~~~~~~~~~~~~~~~~
CHATTANOOGA REUNION 2018
APOLOGIES ARE IN ORDER FOR THE LACK OF COMMUNICATION BETWEEN THE NEWSLETTER EDITOR AND THE ALUMNI. THAT BEING SAID WE HAVE NOT BEEN SETTING AROUND ON OUR THUMBS. WE ARE HEADING TO CHATTANOOGA IN SEPTEMBER TO CHECK OUT A FEW HOTELS AND SEE WHO CAN GIVE US THE MOST BANG FOR OUR HARD EARNED DOLLARS. A NUMBER OF US WILL BE AT THE CHATTANOOGA CHOO CHOO HOTEL (REUNION 2008) ON SEPTEMBER 10-12. WE HAVE SET UP INSPECTIONS WITH THE HOTEL REPS FROM THE CHOO, READ HOUSE AND DOWNTOWN MARRIOTT AND ALSO WILL BE MEETING WITH A CVB REP.
OTHER 311 ALUMNI HAVE STATED THAT THEY WILL BE MEETING US THERE AND WE EXTEND AN INVITATION TO ANY OF YOU 311 GUYS WHO ARE CLOSE TO DROP IN AND SAY HELLO. SORT OF A MINI REUNION. OUTSIDE OF THAT WE WILL BE BUMMING AROUND AND CHECKING OUT SOME THINGS THAT WE COULD PASS ON TO THE ALUMNI WHO WILL BE ATTENDING THAT WOULD BE OF INTEREST.
GOING BACK TO RUNION 2008, A GROUP OF US MADE THE RIVERBOAT TOUR BEFORE THE REUNION STARTED. THE AREA IS STEEPED IN CIVIL WAR HISTORY. AS A REUNION GROUP WE TOPURED THE BATTLEFIELDS AND LOOKOUT MOUNTAIN. THERE IS SO MANY THINGS TO SEE AND DO IN CHATTANOOGA THAT IT'S HARD TO CRAM IT ALL IN IN FOUR DAYS. MANY OF US GO FOR THE ENTIRE WEEK. WE PLANNERS USUALLY GO IN TWO DAYS PRIOR AND STAY ONE DAY AFTER. WE'L TRY TO GET INTO SOME DIFFERENT VENUES FOR THE TOUR LINE UP.
FOR THOSE OF YOU WHO WILL BE ATTENDING FOR THE FIRST TIME YOU ARE REALLY GOING TO ENJOY CHATTANOOGA. THE FREE ELECTRIC SHUTTLE IS THE REAL KICKER. IT'S FREE AND IT TRAVELS ALL OVER THE CITY BETWEEN 0630 AND 2300. STOPS EVERY FIVE MINUTES SO YOU DON'T HAVE TO WAIL ANY AMOUNT OF TIME FOR A RIDE. FOR MY PART, ITS ONE OF THE CLEANEST AND FRIENDLIEST CITIES THAT I HAVE VISITED.
AS IN PREVIOUS REUNIONS WE'LL GET THE CONTRACTS SIGNED FROM THE HOTEL AND TOUR COMPANY BY THE END OF THE YEAR AND BE ABLE TO MAIL OUT THE REUNION PACKETS BY AT LEAST MARCH 2018. IF YOU ATTENDED REUNION 2016 IN PENSACOLA YOU WILL BE MAILED A PACKET. IF YOU DIDN'T YOU NEED ONLY TO GET IN TOUCH WITH ONE OF THE OFFICERS LISTED ON THE NEWSLETTER HEADER AND WE'LL SEE THAT YOU GET ONE.
WE HAVE BEEN FORTUNATE OVER THE LAST 20 YEARS TO HAVE GOOD PLANNERS AND ASSISTANCE TO MAKE SURE THAT THE REUNIONS ARE A PLEASURABLE EXPIERIANCE NOT ONLY FOR THE ALUMNI BUT ALSO THE WIDOWS AND FAMILIES. WE ARE HONORED FOR THEIR ATTENDANCE. SEE Y'ALL IN CHATTANOOGA!!
TAPS
GENE WHETSTONE IN 2014 VIRGINIA. 1952-53, K-3 OPS
CARL CERESERO IN 2016 ILLINOIS. 1950-52, K-3, PLANE CAPTAIN
RON SHACKLEFORD IN 2017. CHU LAI, ELECTRICAL SHOP
JAMES M. ROBERTS IN 2017. CHU LAI, AVIONICS
JOHN (JAKE) TORRENCE IN 2017. N. CAROLINA. MARSHALL ISLANDS, CORSAIR PILOT
WILLIAM (MIKE) SPRINKLE IN 2017. FLORIDA. 1969-70, CHU LAI, ORDNANCE
NAMES WILL BE READ AT THE MEMORIAL SERVICE IN CHATTANOOGA 2018. ANYONE KNOWS OF A 311 ALUMNI WHO PASSED THAT WE HAVE NOT INCLUDED IN OUR MEMORIAL SERVICES LET US KNOW AND WE WILL BE GLAD TO READ HIS/HER NAME.
LOST IN THE MAIL
ANDY ANDERSON ALEDO, ILLINOIS
IRVING JOHNSON GIG HARBOR, WASHINGTON
NEW ALUMNI
JOHN MCDERMOTT 5716 CHARLIE CHASE LANE, BETTENDORF, IA 52722 407-446-1925 jmac64@outlook.com, 1994-95 WEST PAC, YUMA, IWAKUNI, MAINTENANCE OFFICER
DAVID GONZALEZ 860 BRODIE LANE APT 238, AUSTIN, TX Dm1988@msn.com, 2010-2011, PARA RIGGER
JOHN JENNINGS 220 NORTH ZAPATA HIGHWAY 11, SUITE 1119A, LAREDO, TX 78043
John.jennings@fema.dhs.gov, 1966-67 CHU LAI, XO, OPS OFFICER
ADDRESS CHANGES
ISH RODRIQUEZ 6027 N. 17th ST., PHOENIX, AZ 85016-1807
JERRY GOLDBERG 6531 ROYAL MANOR CIRCLE, DEL RAY BEACH, FL 33484-2411
BILL MIRACLE BEAVER MEADOWS, 5130 TUSCARAWAS RD., BEAVER, PA 15009
STEVE KENT 20 BROOKSIDE LANE, GETTEYSBURG, PA 17325
R.J. SMITH 28225 BOXWOOD DRIVE, ZEPHYRHILLS, FL 33542-6613
EMAIL CHANGES OR CORRECTIONS
GEORGE PHANDER gphander46@comcast.net
JIM ECHEMENT jechement@gmail.com
STEVE KENT gburg1863@embarqmail.com
FROM LAST NEWSLETTER FAILED EMAILS POST
WALLACE BUCKINGHAM, BRUCE HARTON, MATT MCFARLAND, IRVING JOHNSON, ART REGAN, BOB SIMMONS, MIKE SANTACROCE, SPEED SHEA, RICH ROSENBERG, AND JACK SMITH. IF YOU STILL ARE ON EMAIL GET IN TOUCH WITH US TO CORRECT. OTHERWISE WILL MAIL HARDCOPY NEWSLETTER.
LETTERS FROM THE TROOPS
STEVE KENT, GETTYSBURG, PA: "READING REUNION NEWSLETTER LAST NIGHT AND SAW SOME FAMILIAR NAMES, LT. SCAR ETC. I HAVE A BLACK AND WHITE 8 BY 10 GROUP OICTURE TAKEN IN THE REVETMENT ON THE FLIGHT LINE NOVEMBER 1970 WITH A FEMALE (HEARD SHE WAS A VISITING NURSE FROM THAILAND!) IT WAS TAKEN BY SQUADRON PHOTOGRAPHER AND SOMEHOW I MANAGED TO GET A COPY. YOU MAY ALREADY HAVE SEEN THIS PHOTO. THE CO LTC HAGAN, XO MAJOR THOMPSON, LT. WELLS, LT. SANFORD, AND LT. SCAR PILOTS IN THE PHOTO WITH A BUNCH OF US SNUFFIES THEY ROUNDED UP FOR A PHOTO OP. YEARS AGO I SENT COPIES OF ALL THE 311 ARTICLES I KEPT THAT WERE IN THE STARS AND STRIPES/ SEA TIGER NEWSPAPERS. ALSO, SAW WRITE UP ON LT. PLASSMEYER AND HAVE A RELATED STORY ON THE DAY HE WAS LOST. I WAS THE ORDNANCE CREW THAT LOADED HIS AIRCRAFT BEFORE HE WENT OUT. TO THIS DAY, WHAT HAPPENED TO ME STILL HAUNTS ME. LET ME KNOW IF YOU WANT MY STORY ABOUT ON THAT 11 SEPTEMBER 1970 WHEN WE LOST LT. PLASSMEYER."
(EDITORS NOTE: ANYONE WHO HAS ANY STORIES TO RELATE PLEASE SEND THE TO ME AND WE WILL PUT THEM IN THE NEWSLETTER. EVERYONE HAS STORYS TO TELL WHETHER TRUE OR STRETCHED A LITTLE. I GOT ONE …JUST A SHORT ONE…THEY USED TO SEND NAVY GUYS OFF THE SHIP TAD TO WORK WITH US AND I HEARD TELL, BUT NOT CONFIRM, THAT THESE NAVY GUYS WERE PUT ON THE OLD OUTHOUSE BURNING DETAIL WHICH THEY DID…DOUSED THE OUTHOUSE IN DIESEL AND BURNED IT DOWN…CANS STILL INSIDE. TRUE? MAYBE. BUT IT'S A GOOD STORY. IF I COULD GET MY OLD BUDDY PHANDER TO RELATE HIS TRIALS AND TRIBULATIONS CONCERNING TOP SMITH AND THE PATTERSON PACKAGE CAPER…NOW THAT'S A GOOD STORY!)
(EDITOR'S NOTE #2: IS THERE ANY PICTURE OR CIRCUMSTANCE THAT BOB SCAR WASN'T INVOLVED IN?)
SCOTT STRAWSER, "SORRY TO BOTHER YOU AS YOU WERE MY LAST DITCH ATTEMPT TO GET CLOSURE ON THIS ISSUE. IT IS AMAZING THAT I CAN GET MORE INFORMATION ON MY GREAT, GREAT, GRANDFATHER WHO FOUGHT IN THE CIVIL WAR AND CAN'T GET A DAMN THING ON DON IN VIETNAM AND YET THEY ALL WANT ACKNOWLEDGED FOR WHAT THEY DID. GOSH, HOW DO WE SHOW OUR APPRICIATION IF THE GOVERNMENT WON'T GIVE DETAILS OF THEIR BLACK OPS DURING THE WAR!! MORE IS STILL BEING HELD BACK FROM THE CLOAK OF "PLAUSABLE DENIABILITY". I CAN ONLY HOPE THAT EVERYONE IS OUT AS POW'S BUT, I DON'T THINK SO!
WELL OK THEN, AND YES I CAN TAKE A GUESS AS TO WHAT HE EARNED AS MEDALS AND FILL A CASE WITH A FOLDED FLAG. ALL THE FAMILY WANTED TO KNOW WAS HIS SERVICE RECORDS. THERE WAS SOMETHING THAT TOOK PLACE FOR AN AIRMAN TO MAKE IT TO ARLINGTON CEMETERY BECAUSE NOT EVERYONE GETS IN THERE WHEN THEY DIE!

THE GOVERNMENT DOESN'T RECOGNIZE DON AND I CAN'T GET ANY INTEL ON HIM. WOW!! IT SHOULDN'T BE THIS HARD TO GET AND YET I'VE BEEN STONE WALLED AND DISCONNECTED MORE TIMES THAN YOU KNOW. GARY POWERS GETS MORE NEWS THAN DON AND HE WAS ACCEPTED TO NASA TO BE IN THE SPACE PROGRAM. MY OWN AUNT CAN'T GET ANY INFORMATION AND SHE IS HIS SPOUSE! THIS ISN'T AREA 51 FOR GOD'S SAKE! EVERYONE DESERVES TO KNOW WHAT OUR GOVERNMENT DID WITH OUR BOYS AND YET STILL TO THIS DAY WE HAVE STONE WALLS THAT ARE NOT TO BE BROKEN. LET'S INVESTIGATE GENERAL WESTMORLAND AND HIS ATROCITIES HE COMMITTED AND ALL THE OTHERS WHILE THEY LIVE A LIFE OF LUXURY IN HAWAII. THAT I KNOW FOR SURE!"
(EDITOR'S NOTE: SCOTT'S UNCLE DONALD B. MESSERSCHMIDT EVIDENTLY FLEW WITH VMA-311 IN VIETNAM AND WAS KILLED IN A TRAINING FLIGHT IN 1969 IN QUANTICO. ALSO KILLED WAS HIS CO-PILOT MAJOR ANTHONY YATSKE. I HAVE NEVER RUN ACROSS THIS NAME IN OUR GROUP AND I'VE LOOKED THROUGH THE 311 HISTORY BOOK AND CAN FIND NO RECALL OF DON MESSERSCHMIDT. ANY PILOTS OR GROUND CREW REMEMBER HIS NAME OR REMEMBER SEEING HIM IN YOUR TRAVELS IN THE SIXTIES GET IN TOUCH WITH SCOTT AND RELATE WHAT YOU KNOW. HIS EMAIL IS cottstrawser@frontier.com SOMETIMES INFO FROM ANY CONFLICT GETS BLACKED OUT FOR MANY, MANY YEARS. THAT IS WHAT IT IS. HOW MANY SORTIES DID WE FLY INTO CAMBODIA AND LAOS THAT WERE NOT RECORDED AND LOST CREWS THAT WILL NEVER BE RECOVERED BECAUSE TECHNICALLY WE WERE NOT IN THERE. CLANDESTINE AND SECRET OPS HAPPEN IN EVERY WAR.")
FROM THE COMMAND CHRONOLOGY OCTOBER 1966: DURING OCTOBER THE SQUADRON FLEW 556 SORTIES FOR 695.5 HOURS. THE BREAKDOWN OF SORTIES IS THUS: DAS/RED-BLUE BLAZERS 51; TALLY-HO/SP 53; CAS 67; TPQ 221; HE/LZP/LZC 100; AND OTHER (FAM, FERRY, ETC) 64. TWENTY TWO NON-SQADRON PILOTS FLEW 71 SORTIES AMOUNTING TO 96.9 HOURS WHICH REPRESENTED 12.7% OF TOTAL SORTIES FLOWN.
JOHN JENNINGS, LAREDO TX: "I WORK FOR FEMA ATTACHED TO DEPT OF HOMELAND SECURITYAND HAVE BEEN WITH THEM FOR 14 YEARS. I TRAVELED ALL OVER THE COUNTRY AND AT THE PRESENT TIME I AM AT REGION VI HEADQUARTERS IN DENTON, TEXAS. I HAVE BEEN DEPLOYED HERE FOR OVER 8 MONTHS AND HAVE A RELEASE DATE OF APRIL WHEN I WILL RETURN HOME FOR SOME TIME OFF. I LIVE IN CUERNAVACA, MEXICO WHERE I HAVE RESIDED FOR 18 YEARS. AFTER RETIRING FROM THE MARINE CORPS IN 1973 WITH THE RANK OF LTC , I ACCEPTED A MANAGEMENT POSITION WITH A FORTUNE 500 COMPANY AT THEIR WORLD HEADQUARTERS IN FLORIDA AND WAS WITH THEM FOR 15 YEARS WHEN I ELECTED TO PENSION OUT AND RETIRED IN 1989. SHORTLY AFTER MY RETIREMENT, I INTERVIEWED FOR THE CEO POSITION WITH AN INTERNATIONAL COMPANY AND WAS HIRED AS CHAIRMAN, PRESIDENT AND CEO OR A COMPANY WITH ANNUAL SALES OF OVER 12 MILLION DOLLARS. I REMAINED WITH THE COMPANY FOR ABOUT FOUR YEARS WHEN I WAS FORCED TO RESIGN MY POSITION BECAUSE MY HOME WAS COMLETELY DESTROYED BY HURRICANE ANDREW IN 1992. AFTER REBUILDING MY WIFE AND I TOOK A THREE MONTH TRIP TO ASIA. I THEN ACCEPTED A POSITION WITH STATE FARM SETTLING CLAIMS AND RESIGNED WHEN MY WIFE BECAME ILL. SHE PASSED IN 2002 WHILE LIVING IN MEXICO. AFTER WHICH I ACCEPTED THIS POSITION WITH DHS.
YOU MAY REMEMBER MAJOR DICK SPRIER. HE AND HIS WIFE LIVE IN COLORADO AND MAJOR CARL BATT HAS PASSED AWAY TOO. THOSE ARE THE ONLY TWO OFFICERS THAT I HAPPEN TO KNOW ABOUT AFTER THEY LEFT THE CORPS. I GUESS THAT COVERS ABOUT 45 YEARS."
LTC CRAIG SCHAFFNER COMMANDING VMA-311
LTC CRAIG. E. SCHAFFNER GRADUATED FROM CENTRAL MISSOURI STATE UNIVERSITY IN 1996 WITH A BACHELOR OF SCIENCE DEGREE IN AVIATION TECHNOLOGY AND POWER TECHNOLOGY. IN 1998 HE WAS COMISSIONED A SECOND LIEUTENANT IN THE U.S. MARINE CORPS. AFTER COMPLETION OF BASIC SCHOOL HE PROCEEDED TO NAS PENSACOLA AS A STUDENT IN THE NAVAL AIR TRAINING COMMAND WITH FOLLOW-ON FLIGHT TRAINING AT NAS WHITING FIELD AND NAS MERIDIAN. HE WAS DESIGNATED A NAVAL AVIATOR IN FEBRUARY 2001.
AFTER EARNING HIS WINGS, LTC SCHAFFNER WAS TRANSFERRED TO VMAT-203 AS A STUDENT IN THE AV-8B FLEET REPLACEMENT SQADRON. AT THE CONCLUSION OF AV-8B HARRIER TRAINING IN 2001, HE WAS ASSIGNED TO VMA-311.
LTC SCHAFFNER HELD A VARIETY OF BILLETS WITHIN THE VMA-311 OPERATIONS DEPARTMENT. IN 2003 HE DEPLOYED AS A MEMBER OF THE 15th MEU AND PARTICIPATED IN OPERATION SOUTHERN WATCH AND OPERATION IRAQUI FREEDOM. UPON HIS RETURN FROM DEPLOYMENT, LTC SCHAFFNER ATTENDED WEAPONS AND TACTIICS INSTRUCTORS COURSE AND SERVED AS SQUADRON WTI. IN 2005, LTC SCHAFFNER DEPLOYED AGAIN AS THE OPERATIONS OFFICER FOR DET A THE 31st MEU.
IN 2006 LTC SCHAFFNER REPORTED TO 3BN 7th MARINES WHERE HE SERVED AS THE BATTALION ASSISTANT OPERATIONS OFFICER, BATTALION AIR OFFICER AND THE 7th MARINES RBE AIR OFFICER. IN 2007, LTC SCHAFFNER DEPLOYED TO RAMADI, IRAQ IN SUPPORT OF OPERATION IRAQI FREEDOM.

HIS PERSONAL DECORATIONS INCLUDE THE AIR MEDAL WITH 4 STRIKE FLIGHT AWARDS, NAVY COMMENDATION WITH FOUR GOLD STARS, AND NAVY ACHIEVEMENT MEDAL, SELECTED MARINE CORPS RESERVE MEDAL AND NUMEROUS UNIT AWARDS.

REPRINTED FROM THE MAG-12 CHU LAI CHATTER 10 FEBRUARY 1967
AND THE BLACKSHEEP TOO!!
IN YESTERDAY'S CHATTER A FRONT PAGE ISO RELEASE PRESENTED AN OPERATIONS SUMMARY FOR THE PERIOD 29 JAN-1 FEB 1967. THE SECOND PARAGRAPH OF THE ARTICLE INCLUDED THE FOLLOWING SENTENCE: "THE CHU LAI BASED WARPLANES FROM VMAS 121, 211 AND 311 RAINED MORE THAN 475 TONS OF EXPLOSIVES ON A VARIETY OF TARGETS DURING THE FOUR DAY PERIOD."
CONSPICUOUS IN ITS ABSENCE WAS MENTION OF THE GALLANT VMA-214 BLACKSHEEP, AND IF THE AUTHOR OF THE PIECE COULD MAKE ANY POSSIBLE JUSTIFICATION FOR SINS OF OMISSION, UNWILLING IN INTENT, HE WOULD SAY THAT THE FAME OF THE 214 IS ALREADY WELL KNOWN AND IS BARELY NEEDS THE PREMIUMS OF PUBLICITY OFFERED ON THESE PAGES.
FOR IN FACT A BLACKSHEEP TICO-TYPE LEFT WRITTEN TESTIMONY ON THE CHATTER OFFICE HATCH THAT HIS SQUADRON WAS "VERY MUCH A PART OF THE CHU LAI BASED WARPLANES", AND THEN PROCEEDED TO RECOUNT THE BLACKSHEEP STORY DURING THOSE FOUR DAYS…"OF THE 419 SORTIES FLOWN, THE BLACKSHEEP FLEW 112 OR 25% OF THEM…28% OF THE TOTAL HOURS FLOWN OR 158 WERE BLACKSHEEP FLOWN.
"WE DESTROYED 64 OF THE 147 STRUCTURES DESTROYED OR 43.5% AND ALSO 64 OF THOSE 103 STRUCTURES DAMAGED FOR 62.1% OF THE TOTAL.

25% OF THE BUNKERS DESTROYED, 100% OF THE SAMPANS DESTROYED/DAMAGED (OUT OF 2 DESTROYED AND FOUR DAMAGED FOR THAT PERIOD) AND 50% OF THE AUTOMATIC WEAPONS POSITIONS DESTROYED WERE COMPLIMENTS OF YOUR FRIENDLY BLACKSHEEP.

IN ADDITION, WE ALSO ACCOUNTED FOR 3 KIA CONFIRMED AND 49 KBAS PROBABLE.

THESE ARE PRETTY IMPRESSIVE FIGURES BUT COUPLED WITH THIS IS THE FACT THAT WE HAD AN AVERAGE OF ONLY 14 PLANES AVAILABLE TO WORK WITH OF WHICH OUR HARD WORKING MAINTENANCE CREWS KEPT 89% OF THEM UP GOES TO PROVE THAT VMA-214 BLACKSHEEP IS INDEED PART OF MAG-12.
WELCOME BACK TO MAG-12 DEAR BLACKSHEEP AFTER A DAY OFF THE FRONT PAGE OF THE CHATTER….AND ALSO CONGRATULATIONS TOO!!
FOR YOU SCOOTER PILOTS OUT THERE
SKYHAWK
I DON'T HAVE TWO ENGINES THAT GO BOOM BOOM,
AND MY COCKPIT DOESN'T PROVIDE MUCH ROOM.
MY WING DOESN'T FLAP UP OR DOWN
AND MY PILOTS DON'T RAISE MUCH HELL IN TOWN.

TEN THOUSAND FEET OF CONCRETE ISN'T REQUIRED FOR MY NEEDS
JUST LAY MY BEER CAN STRIP SOMEWHERE IN THE WEEDS.
FROM IT I HAUL BOMBS AND GUNS AND ROCKETS
FOR THE LEAST AMOUNT OF MONEY FROM THE TAX PAYER'S POCKETS.
THOUGH I'M NOT ALL-WEATHER TYPE YOU SEE
AS YET NOONE HAS DECIDED WHAT MY MINIMUMS SHOULD BE.
SO NO MATTER IF IT'S DARK OR LIGHT
I LAUNCH AND TAKE ON ANY TARGET IN SIGHT.
ALTHOUGH I DON'T CARRY TOO MANY BOMBS ON A FLIGHT
NOT MANY ARE REQUIRED WHEN YOUR AIM IS RIGHT.
SO WHETHER ITS NORTH, SOUTH OR OUT OF SIGHT
YOU NAME THE TARGET, WE ARE THE CONTROLLERS DELIGHT.
CAUSE WHEN THE MISSION IS OVER AND THE ORDINANCE IS SPENT
MY BDA IS ALWAYS THE SAME"TARGET DESTROYED, 100 PER CENT!"
ANONYMOUS
THINGS IN GENERAL…
THOSE OF YOU WHO WERE IN PENSACOLA LAST YEAR WERE TREATED TO A BOOK SIGNING BY JEANETTE VAUGHN WHO WROTE A BOOK CALLED "ETERNALLY AT WAR" BIO OF CAPT. ROBERT LATHROP WHO FLEW WITH 311 IN VIETNAM. THOSE ARE STILL AVAILABLE FOR SIGNED COPIES AT http://www.ageviewpress.com/ OR IF YOU GOOGLE HER NAME OR GO TO AMAZON PRESS YOU CAN TRACK IT DOWN.
~~~~~~~~~~~~~~~~~~~~~~~~~~~~~~~~~~~~~~~~~~~~~~~~~~~~~~~~~~~~~~~~~~~~~~~~~~~~~~~~~~~~~Note: Jeanette Vaughan sent me an EMAIL ad follows:

Dear friends:
On Saturday night, I was notified that ETERNALLY AT WAR was named a finalist in the Military Writer's Society of America book awards. On September 9, I will find out if it won a medal at the awards ceremony to be held during the Military Writer's Society Conference in San Antonio, Texas. This book was a labor of love and I am so very proud of it. Wanted to share the news with you all.
Here is a link to the finalists: http://www.mwsadispatches.com/2017finalists

Here is a link to the review it received: http://www.mwsadispatches.com/reviews/2017/3/14/eternally-at-war

With love and respect for all veterans service,

Jeanette
Author of award winning FLYING SOLO, SOLO VIETNAM, and WAITING IN THE WINGS!
Watch the book trailers at: http://www.bit.ly/OOxATD and http://www.bit.ly/YpPz4B
Get your signed copies today from: www.ageviewpress.com
Or order from Amazon: FLYING SOLO http://www.amzn.to/OatIuX
SOLO VIETNAM http://amzn.to/1774ZBv
WAITING IN THE WINGS http://amzn.to/1yZnwyB
ETERNALLY AT WAR http://apple.co/2gt1cwd
I just copied this from her EMail to me and a large number of our members who gave her their addresses in Pensacola. S/your webmaster: S/Sgt.Fred Townsley USMC Ret.
~~~~~~~~~~~~~~~~~~~~~~~~~~~~~~~~~~~~~~~~~~~~~~~~~~~~~~~~~~~~~~~~~~~~~~~~~~~~~~~~~~~~~
THOSE OF YOU WHO ALSO BELONG TO THE VMA-211 GROUP THERE WILL BE NO REUNION THIS YEAR. I GUESS THEY COULDN'T FIND ANYONE TO HOST IT. THEY BEEN HAVING ONE EVERY YEAR AND ATTENDANCE ISN'T WHAT IT USED TO BE. YEARS AGO WE TALKED ABOUT MERGING 311 AND 211 BUT THE GROUP NIXED IT. AS OUR FRIEND RALPHIE READ KEEPS REMINDING ME " WE'RE GETTING LONG IN THE TOOTH".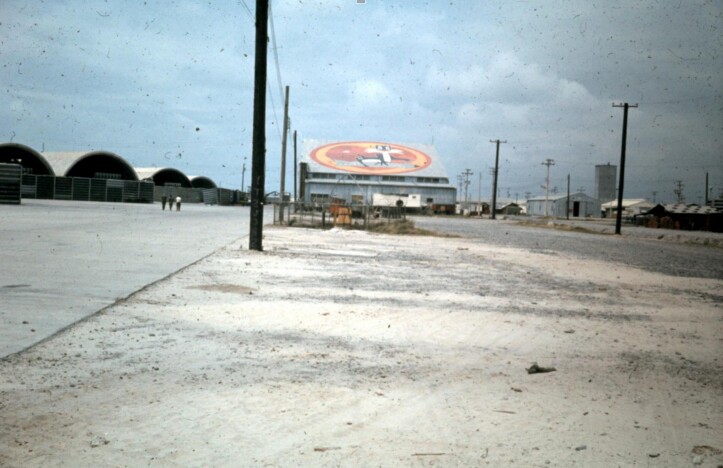 THIS PICTURE WAS TAKEN AT DANANG IN 1970-71 I BELIEVE. NOW THAT IS A TOMCAT!!
I WAS TOLD SOME TIME AGO BY ONE OF THE CVB REPS THAT REUNIONS WERE ON THE DECLINE. UNDERSTANDABLE BEING THAT ALL THE WWII AND KOREAN ERA GROUPS ARE IN THEIR LATE 80S AND 90S. LET'S FACE IT GUYS WE ARE IN OUR 70S BUT AS LONG AS THE HEALTH HOLDS OUT WE'LL KEEP THIS ONE AFLOAT. WE'VE BEEN BLESSED BY SOME GREAT PEOPLE WHO HAVE HELPED OUT MAKING THE REUNIONS A SUCCESS. STILL, WOULD BE NICE IF A YOUNG TOMCAT SAID "SURE, I'LL TAKE THE GROUP". ENOUGH OF THAT.
THERE IS AN OPEN INVITATION TO ALL FORMER 311 ALUMNI TO ATTEND THE BIG MARINE CORPS BALL IN YUMA THIS NOVEMBER. GET AHOLD OF THE SQUADRON AND SET UP SOME RESERVATIONS OR WHATEVER YOU NEED TO DO. OUR OWN, CECIL AND CHRIS CHEEKA ARE PLANNING TO ATTEND AND I HAVE GIVEN THEM THE GO AHEAD TO ACT AS OUR OFFICIAL AMBASSADORS. MAYBE THEY WILL LET HIM GIVE A SPEECH AND HE CAN PLUG THE REUNION GROUP.
OH... FORGOT ABOUT BASEBALL! MY TRIBE IS HANGING ON IN THE AL CENTRAL WINNING UGLY . PHANDER'S PHILLIES HAVE LOST SO MANY GAME THEY ARE ALREADY LOSING GAMES FOR NEXT YEAR. CHEEKA'S MARINERS ARE PUSHING FOR A WILD CARD AND RALPHIE'S BSOX ARE FIGHTING WITH THE YANKS FOR FIRST IN THE EAST AND THAT DOES IT FOR THIS DAY IN BASEBALL.
ON BEHALF OF ALL THE OFFICERS IN THE GROUP STAY WELL AND KEEP THE FAITH.
SEMPER FIDELIS
FOR THE ALUMNI ASSOCIATION
JIM GALCHICK
TOMCAT AIR... ON TIME... ON TARGET!